Music Fine
Melbourne Symphony Orchestra
Handel's Messiah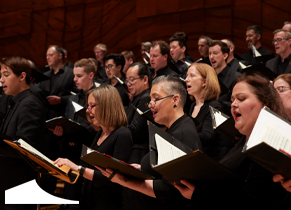 Monday 13 December 7:30pm                                                           

We invite you back to WGAC to celebrate the most wonderful time of the year with the Melbourne Symphony Orchestra's performance of Handel's beloved Christmas oratorio, 'Messiah'.

As Victoria reopens, musicians from the Melbourne Symphony Orchestra are pleased to reunite with our local audiences for this uplifting and inspiring live concert.

Led by conductor Graham Abbott, the performance will feature soloists Samantha Clarke - soprano, Sally-Anne Russell - mezzo, Samuel Sakker - tenor, and Pelham Andrews - bass and the MSO Chorus.

Composed in 1741, the work is still as potent as it was 280 years ago, inspiring joy and wonder from both first-time listeners and the audience members who have sung along for many years.

One of the most enduring works of all time, it only took Handel about 24 days to write Messiah. He began at the end of August in 1741, and his pen was down by mid-September, including the 48 hours he took to quickly work out the orchestration from his sketched-out draft.

While we've come to know and love hearing Messiah around Christmas time, it was originally intended for Easter. The conductor of the London Handel Orchestra, Laurence Cummings, thinks maybe it was because there was not much Christmas music: "There is so much fine Easter music… and so little great sacral music written for Christmas," he told Smithsonian Magazine.

Messiah's debut was at the Musick Hall in Dublin on April 13, 1742. It may seem like a strange location, but Dublin was quickly becoming one of Europe's most flourishing cities, with many wealthy patrons keen to hear new, exciting work.

Running time: Approximately 2.5 hours with interval

Members: $30
Full: $45
Concession: $40
Youth U/18: $30

Grazing platters available from Albert & Smith pre-show. Pre-order is essential, please contact Albert & Smith on 5624 2559.

$45.00
13 December 2021
150 minutes
19:30
West Gippsland Arts Centre
Theatre 1