School
Centrepiece 2021
Friday 8 October, 7:00pmCENTREPIECE is the St Paul's Warragul Secondary School's premiere Performing Arts concert. It showcases our most outstanding solo and group performers and encompasses Dance, Drama and Musical items from a broad range of contemporary, jazz and classical styles.Full: $22Concession: $16Youth U/18: $5
West Gippsland Arts Centre
Theatre 1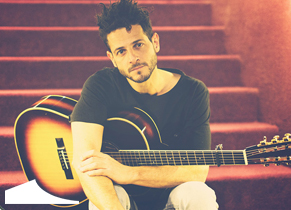 Music Pop/Rock/Contemporary
Lior in Concert
Friday 22 October 7:30pm - Black Box / Theatre TwoThis is a chance to hear the acclaimed singer songwriter Lior in a manner harking back to archetypal 'salon' concerts; where both audience and performer share an evening enjoying the connection that only proximity can offer.Lior burst on to the Australian music scene in 2005 with his stunning debut album - Autumn Flow. Recorded and released entirely independently, and spearheaded by This Old Love and subsequent singles Daniel and Autumn Flow, the album became one of the most successful independent debuts in Australian history.A swag of accolades followed, amongst them three Aria nominations (including Best Male Artist), as well as Triple J's prestigious 'J Award' nomination for Album of the Year. Subsequent releases Corner of an Endless Road, (2008) and Tumbling into the Dawn (2010) were also a huge success, debuting at #2 on the Australian Albums chart and topping the Independent charts for several weeks, as well as earning the gifted songwriter a further three Aria nominations.Lior is known for his dynamic and moving performances, and has earned a reputation as one of Australia's finest live performers. He is part of a rare breed of artists that has achieved a great degree of success and critical acclaim, whilst maintaining an independence and individuality in their craft.Don't miss the chance to see him in this one-off intimate solo show.Full: $30Member: $23Concession: $27Youth U/18: $23
West Gippsland Arts Centre
Theatre 2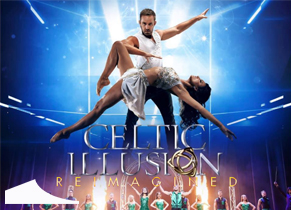 Dance, Family/Children
CELTIC ILLUSION REIMAGINED
Monday 25 October, 7:30pmImmerse yourself in one of the most unique productions touring the world. Celtic Illusion, the Irish dance and Grand Illusion sensation that has taken Australia, New Zealand, Hong Kong, Canada and the USA by storm and will celebrate its 10yr anniversary with a nationwide tour of Australia in 2021.Even fans who have seen our previous shows won't dare miss the Reimagined tour that is set to raise the bar once again. This exhilarating production has broken barriers by fusing unparalleled art forms and is more spectacular than ever before.A breathtaking array of experiences , fusing Irish Dance, Magic and influential flavours of Fosse, Michael Jackson, with a Broadway style. Celtic Illusion is a show like no other.The Reimagined tour features new spellbinding illusions and choreography, alongside a musical score that will either make you cry or send shivers down your spine.Starring the multi talented former lead dancer of Michael Flatley's Lord of the Dance and Star Illusionist Anthony Street, with Georgia May, a marvel in both dance and Illusion. These impeccable performers lead a cast of champion dancers recruited from renowned productions across the world, such as Lord of the Dance and Riverdance, into a theatrical masterpiece that will have you mesmerised from the moment the curtain is raised.Celtic Illusion Reimagined will surpass your expectations and leave you wanting more. Don't hesitate, and book now to know the hype of one of the largest and most unique Dance and Illusion shows in the world.This is Celtic Illusion, Reimagined!Full: $79.90Concession/Groups 10+: $74.90Youth U/16: $69.90Family of 4 (2 Adults, 2 Children): $290
West Gippsland Arts Centre
Theatre 1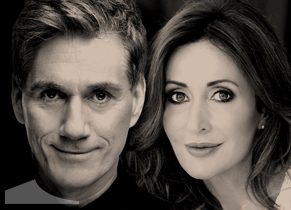 Daylight Entertainment, Music Theatre
Marina Prior & David Hobson
Sunday 31 October, 2:00pmAfter 3 back to back years of selling out 100 + shows around the country, Soprano and Tenor powerhouse legends of Musical Theatre and Opera, Marina Prior & David Hobson embark on their Encore Tour, 'The 2 Of Us' in up close and personal mode for 2021. Brand new songs, back-stage and life stories, including the classics from their vast repertoire spanning 35 years.Accompanied by pianist David Cameron, in a 2hr performance, Marina and David will perform their classics from productions such as The Phantom of The Opera, Cats, Evita, Les Miserables, West Side Story, Guys and Dolls, Chitty Chitty Bang Bang and La Boheme, as well as favourites from their award-winning albums.Full: $69.95Concession: $64.95Members/Group 10+: $62.95Youth U/18 & Students: $34.95
West Gippsland Arts Centre
Theatre 1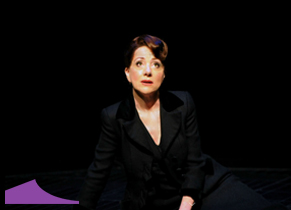 Daylight Entertainment
The Songs of Judy Garland
Friday 5 November, 11:00amBernadette Robinson has wowed Australian and West End stages with her performance in Joanna Murray-Smith's Songs For Nobodies. She has an astonishing gift for recreating the great singers of the past and one of the singers featured heavily in Songs for Nobodies is Judy Garland.This show focusses exclusively on Bernadette performing Garland's hits The Trolley Song, Stormy Weather, Get Happy and, of course, Somewhere Over the Rainbow among many others.This is sure to be a memorable show featuring the performer Barry Humphries has described as "a major talent and a spellbinder'.Full: $25Concession: $22Members/Group 10+: $18
West Gippsland Arts Centre
Theatre 1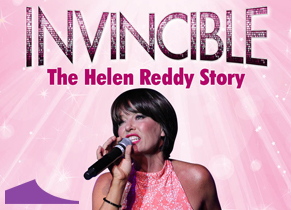 Music Pop/Rock/Contemporary
Invincible
Saturday 6 November, 8:00pmInvincible - The Helen Reddy Story is the Incredible True Story of one Australian Woman who took on the World, starring internationally acclaimed Nikki Bennett.Hailed as the international 'Queen of '70s Pop', Helen Reddy was Australia's very first truly international superstar. In 1973, her iconic song I Am Woman became the unforgettable anthem of the women's liberation movement and made her the very first Australian to ever win a Grammy Award.During Helen Reddy's remarkable career she placed three number one hits on the US Billboard charts and six more in the US top 10. She sold over 25 million albums and played to sellout concert houses right around the world. She even hosted her very own prime time series on U.S.Television.Then, all of a sudden, she lost it all.In 2020, the feature film I am Woman brought some of Helen's incredible story to screens worldwide.In 2021 Australian singer and actress, Nikki Bennett, brings the whole story to Australian stages. Stunningly written and performed, this beautiful tribute weaves Helen's greatest hits through her extraordinary life story. Featuring a stellar Live band, it is a show that will capture every heart.The Sun Herald calls Nikki Bennett 'The quintessential showgirl'.During her own impressive career, Nikki Bennett has starred in feature films, (Walk the Talk - 2001), television dramas ( All Saints - 2002, Out of The Blue - 2008) and musicals such as Hair.For 15 years, she was one of the most popular guest entertainers on Australian variety television, with literally hundreds of appearances on shows like Hey Hey It's Saturday, Midday, In Melbourne Tonight, Good Morning Australia and many more.She has wowed audiences in 52 counties to date and is one of the most highly sought after Australian entertainers on the international corporate stage.Whatever you do in 2021, don't miss your chance to see this fabulous tribute to a woman who took on the world and became a legend.The Invincible Helen Reddy - an Australian to be celebrated."The quintessential performer, Nikki Bennett comes alive when the spotlight comes on.' - The Sun Herald'I got the chill factor, I hardly ever get that''I've never felt that much impact''She was extraordinary''Whatever you do, you have to come and see this show!''A real evening for the purists who appreciate great songs, great music and a great story.'Bennett looks and sounds a million bucks. A powerhouse performance that delivers the songs we love and a tale of survival we never knew.View a video of Nikki Bennett as Helen Reddy HEREMembers: $59.90Full: $69.90Concession: $64.90Group 10+: $59.90Youth U/18: $49.90
West Gippsland Arts Centre
Theatre 1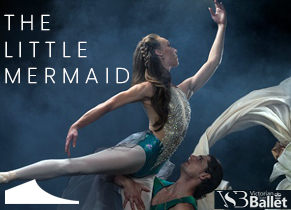 Music Fine, Dance, Family/Children
The Little Mermaid
Saturday 20 November, 2:30pm A full length classical ballet production of the traditional fairy-tale storyThe Victorian State Ballet proudly presents The Little Mermaid in a full length magical classical ballet production!The Little Mermaid is a new work in the VSB repertoire. Created in October 2018, the ballet follows the narrative based predominately on the story by Hans Christian Andersen. This widely known and much-loved story represented an opportunity to bring to life an underwater world inhabited by myriad sea folk and lively characters.The choreography by Michelle Cassar de Sierra is a stunning display of classical ballet with elements of physical theatre that magically tell the tale.The story unfolds in another world where a young mermaid dreams of a life beyond the sea. She bears witness to a shipwreck and comes to aid of a drowning sailor. Having saved his life and having delivered him back to shore, her curiosity is awakened, and throwing caution to the wind, she seeks the council of the wise sea crone who advises her that all gifts come with a warning and grants her the gift of transformation. Re-united with her sailor, she struggles to conform with human ways and quickly discovers life in a palace, chasing a prince, and navigating her new legs is not as easy as she dreamed!Come and see the magnificent costumes full of vibrant colour, sets and props accentuating the beauty and splendor of this magical place, together with the outstanding skill, artistry & technique of the artists of the Victorian State Ballet. A must-see performance for the whole family!VSB's production of the Little Mermaid endeavors to immerse the audience right in amidst the fairy tale classic in a profound experience that is exhilarating, impacting and visually inspiring.Featuring internationally recognized artists in leading roles in a rich display of outstanding skill! One of the world's favorite fairy tale classics is retold through a superb production featuring classical ballet skill and choreography which honour the spirit of this magical work - an inspiring, impacting, entertaining and memorable experience for the whole family!Don't miss out on seeing your favorite characters come to life, plus exhilarating solos and pas de deuxs from the stunning leading couple.Running Time: 2 hours 20 minutes including interval.Members: $45Full: $65Concession: $55Youth U18: $45Group 10+: $45
West Gippsland Arts Centre
Theatre 1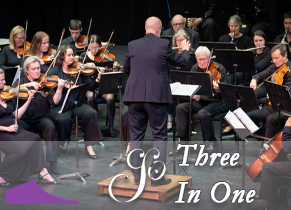 Music Fine
'Three In One' - GSO
Sunday 21 November 2021, 2:00pmGippsland Symphony OrchestraPiano Soloist - Jacob EvansClarinet Soloist - Lynette NewmanViolin Concerto Soloist - Edward PopleEdvard GriegPiano Concerto in A minor, Op.16, composed by Edvard Grieg in 1868, was the only concerto Grieg completed. It is one of his most popular works and is among the most popular of all piano concerti. The works is among Grieg's earliest important works and is often compared to the Piano Concerto of Robert Schumann. The work was premiered by Edmund Neupert on 3 April 1869, in Copenhagen, with Holger Simon Paulli conducting.W.A MozartClarinet Concerto in A major, K. 622, was written in October 1791 for the clarinettist Anton Stadler. It consists of three movement, in a fast-slow-fast succession typical of the classical era; Allegro, Adagio and Rondo.Felix MendelssohnViolin Concerto in E minor, Op.64, is his last large orchestral work. It holds an important place in the violin repertoire and is one of the most popular and most frequently performed violin concertos in history. Conceived in 1838, the work took another six years to complete and premiered in 1845. The work is one of the foremost violin concertos of the Romantic era and has had a significant influence on many composers.The concerto remains popular to this day and has developed a reputation as an essential concerto for violinists to master.Running time: Approximately 90 minutes, no intervalFull: $25Concession: $20Youth U/18: $15
West Gippsland Arts Centre
Theatre 1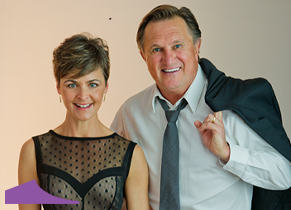 Music Pop/Rock/Contemporary
Frankie J Holden & Michelle Pettigrew
Sunday 5 December, 2:30pmFrankie J Holden and Michelle Pettigrove are one of Australia's most popular homegrown showbiz couples.Michelle is best known for her three year role as Kate Bryant in the well-loved Australian drama series A Country Practice and numerous other television appearances including Brides of Christ, Home & Away, Blue Heelers and City Homicide.Frankie J got his start in the rock group OL'55 and throughout his career has created some of Australian television's most memorable characters through leading roles in Police Rescue, Round The Twist, Something In The Air, Underbelly and recently A Place To Call Home. As a TV presenter, he was part of the team on The Great Outdoors and hosted In Melbourne Tonight.Their show has a special resonance with their own lives and there is sure to be much that you will relate to as well. The show is about living and loving, full of music you will know and packed with laughs. A great opportunity to see two talented performers "up close and personal".Members: $32Full: $38Concession: $35Youth U/18: $25
West Gippsland Arts Centre
Theatre 1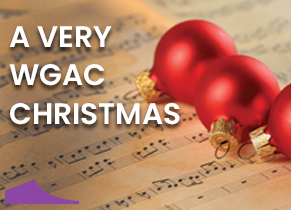 Daylight Entertainment
A Very WGAC Christmas
Friday 17 December, 11:00amEach year we have enjoyed getting together in December to celebrate the final show in our Daylight Entertainment Season with our traditional Christmas show, and to celebrate the year and the spirit of the season.For our 2021 celebration, we are dusting off our jingle bells, polishing a reindeer's nose, hey-ho-ing the holy, putting up the mistletoe, brushing up the dance steps and producing our very own WGAC Christmas show, just for you!We will wind the year up with a special celebration of Christmas. This year we have lined up leading man, Ian Stenlake to anchor the festivities and we will add in a line-up of local talent and special guests.Most of all, we will have a chance to share A Very WGAC Christmas together, so please join us!Members/Group 10+: $18Full: $25Concession: $22
West Gippsland Arts Centre
Theatre 1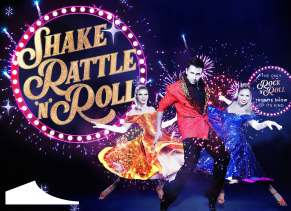 Daylight Entertainment, Music Pop/Rock/Contemporary
Shake Rattle 'N' Roll
Saturday 18 December, 7:30pmShake Rattle 'N' Roll features the music you loved and grew up with and is the only Rock 'n' Roll stage show of its kind in the world!Following four sell-out seasons at Her Majesty's Theatre in Melbourne, as well as numerous theatres across Australia and seen by an audience of over 263,000, Shake Rattle 'n' Roll is set to rock audiences of all ages again in 2021.The dynamic stellar cast of singers, smoking-hot dancers - as featured on Dancing With The Stars - dazzling costumes, eye-candy stage effects and sizzling choreography including jive, Latin ballroom, cha-cha, waltz, foxtrot and jazz will transport you back to the rockin' boppin', unforgettable '50s and '60s jukebox hits.Dust off those blue suede shoes and your favourite rock 'n' roll costumes and prepare to be razzle-dazzled!Hurry and secure your seats now as this show will sell out!Full: $79.90Members/Concession/Group 10+: $75.90
West Gippsland Arts Centre
Theatre 1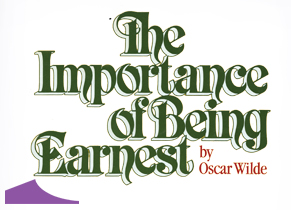 Comedy Drama
The Importance of Being Earnest
Black Box / Theatre TwoThursday 13 January 7:30pmFriday 14 January 7:30pmSaturday 15 January 1:30pm and 7:30pmSunday 16 January 1:30pmThe Importance of Being Earnest is a glittering comic jewel of the English theatre. Ridiculous situations, all arising out of diversions, evasions and mistruths, provide a backdrop for the wittiest of dialogue, with almost every line a quotable quip from the dazzling brillinace of the author.This was Oscar Wilde at the height of his powers. First staged in 1895, the play has sen innumerable productions, on stage and in film, and it remains one of the most delightful and funniest of theatre experiences however it is shared.For this production, Warragul Theatre Company are pleased to welcome back the production team responsible for their award winning A Streetcar Named Desire as they turn their hand to something considerably lighter! It's a souffle with substance.Earnest delivers more than a few jabs at pomposity and surely, in such unprecedented times we can all use an inoculation of 'serious triviality'.Member: $33Full: $38Concession: $35Youth U/18: $25
West Gippsland Arts Centre
Theatre 2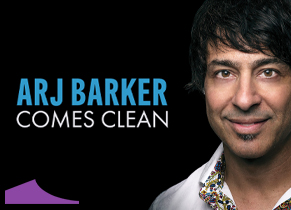 Comedy Stand Up
Arj Barker
Friday 11 February, 8:00pm"Do I swear to tell the whole truth? No, but I'll swear while telling the partial truth. And trust me, it's a lot more fun that way. If you truly want to laugh, then take my word for it. This is honestly the best hour of BS around; I kid you not..." Arj BarkerAnd he's not wrong. Australia's adopted son of comedy returns with his brand-new hour of riotous comedy in Arj Barker 'Comes Clean'.Be prepared for some home truths, some vague truths and some information none of us are ready to hear, but won't be able to forget any time soon, because Arj brings the hilarity and lots of it.WINNER - 2019 ARIA Award for Best Comedy Release – 'Organic'"It's a joy to spend an hour in his world" ★★★★★ The Advertiser"A must see for anyone who loves a laugh…" Adelaide Now"Excellent stand-up by an exceptional comedian." ★★★★ Broadway Baby"Full: $54.90Members/Group 10+: $49.90
West Gippsland Arts Centre
Theatre 1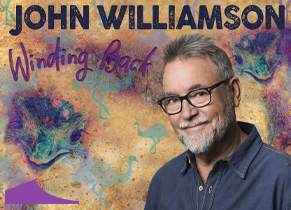 Music Country
John Williamson 'Winding Back'
Saturday 12 February, 8:00pm In 2021 Australian music icon John Williamson will celebrate his 51st anniversary in the entertainment industry.When John Williamson wandered into Richmond's GTV9 studios in 1970 with a guitar under his arm, little did the Mallee farmer realise he'd make a 50+ year career out of singing and performing. It also marked the appearance of a striking new talent: an unofficial custodian of Australian stories.Half a century on, John Williamson has made an art of expertly capturing Australia in song. Painting lyrical pictures of our unique fauna and flora, landscapes and people, John has encapsulated the beauty, wonder and, sometimes, heartbreak of life Down Under.From boabs to billabongs and snowy mountains to sandy beaches, the Mallee-born songwriter's 52 albums – including 20 original studio albums – have traversed Australia like a dust-covered road train, deftly moving between larrikin humour and touching pathos. 'While I'm not looking to retire just yet, once I've completed my 2021 Winding Back Tour I'll be scaling down my live appearances,' John says. Perhaps John's greatest legacy is making Australians proud of their country and of who they are. So, don't miss him, True Blue himself, in your town or city for what could be the final time.Members: $67Full: $69Concession: $67Youth U/14: $35
West Gippsland Arts Centre
Theatre 1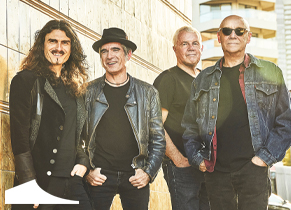 Music Pop/Rock/Contemporary
The Fabulous Caprettos
Friday 25 February, 7:30pmFriends coming together to perform for the first time as a band.This performance will be something special as you see and hear all artists performing together on stage for the entire duration of the concert. They will perform their hits/favourites and songs that will only be heard for the first time at the shows...A souvenir program with Bonus CD will be exclusively available for purchase at the shows.DARYL BRAITHWAITERight now Daryl Braithwaite is showing no signs of slowing down. Always a fine interpreter of songs, singer/front-man/songwriter, from his early days with 70's supergroup SHERBET to his highly successful solo career today. "I guess, overall, I'm happy I took up singing," says Daryl with his customary modesty. "I really am. And, without labouring the point, I think that I've been very fortunate to have had a lot of help from different people as well. It seems to have come together. Why it's lasted this long, I think it's because I love it. I love doing it, and I love audiences."RUSSELL MORRISThe past 7 years have been an incredible musical journey for both Russell Morris and his fans, fortunate enough to create and release three award-winning albums of blues and roots music and the top-ten 2019 new 'Black and Blue Heart' album.JACK JONESJack was still a teenager when he found fame in Southern Sons. Southern Sons went on to become one of the best loved Australian bands of the '90s, with hits such as 'Heart in Danger', 'Hold Me in Your Arms', 'You Were There' and 'Always and Ever'. One of Australia's most talented singer/songwriters and guitarists.RAI THISTLETHWAYTEFounding member and singer songwriter for Thirsty Merc and after over a decade of making music, Rai is still as thirsty as ever. Creating and performing a swag of his classic tracks such as '20 Good Reasons', 'Someday, Someday', 'Mousetrap Heart' and 'In The Summertime'.Running time: Support Act: Alana Wilkinson 7:30pm-8:00pm; Caprettos 8:20pm - 9:50pmAll tickets: $69.90
West Gippsland Arts Centre
Theatre 1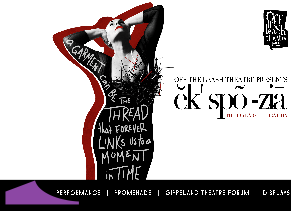 Drama
ek-spo-zia
Friday 4 March 8:00pm & Saturday 5 March 3:00pm Yearning to declutter their wardrobes and their minds, women desperately sort through their own clothing; the too-tight skinny jeans, the long coveted yellow dress, the favourite childhood shoes...What hope do they have in the evolving sartorial landscape, where online shopping, fast fashion, and memories of clothes once worn, infiltrate all aspects of their lives?Told through song and movement, and stories collected from across Gippsland, the latest original work developed with Off The Leash Theatre's resilient and creative team is included in a Gala weekend celebrating Theatre in Gippsland."Not only will you experience a whimsical, intelligent and humourous show, but your ticket also grants you access to a curated exhibit featuring costumes from theatre companies around the region, and a perfect spot to view the pre-show promenade.Close out the event by booking a free ticket to our Gippsland Theatre Forum on Saturday 5 March, directly following the final performance.To book Gippsland Theatre Forum, click here!Friday 4 March:7:00pm - Displays & Promenade8:00pm - Ek-spo-zia PerformanceSaturday 5 March:2:00pm - Displays & Promenade3:00pm - Ek-spo-zia Performance5:00pm - Gippsland Theatre ForumFull: $30Members/Concession/Youth U18/Group 10+: $25
West Gippsland Arts Centre
Theatre 2
Workshop/Seminar
Gippsland Theatre Forum
Saturday 5 March 5:00pm To book the show Ex-spo-zia, click here!"Part of their 10th anniversary celebrations, and following on from the world premiere of their latest original work, Ex-po-zia!, Off the Leash Theatre is proud to present a celebration of the resilience and creativity of Gippsland's theatre communities." From the past to the future of theatre: Creating theatre has always been challenging, but the future is shadowier than ever. What will our audiences be looking for? How do we stay relevant, viable and jubilant within our communities?SPEAKERS:Dr Cheryl Threadgold, PhDWho better to discuss where community theatre has come from than Dr Cheryl Threadgold whose wonderful book In the Name of Theatre: the history, culture and voices of amateur theatre in Victoria, includes many Gippsland theatre companies, and won the 2020 Collaborative Victorian Community History Award.Maureen Hartley, La Mama Theatre MelbourneWho does survival better than La Mama? Maureen Hartley is one of the vertebrae in a very flexible spine that has carried the company through the ravages of decades of societal and political change, as well the heartbreak of fire and Covid? Maureen will give us insights into how the heart keeps beating and working for the future of theatre.PANEL:Covid, internet access to endless styles of at-home entertainment, competition from bigger and wow-ier spectacular events. Which way do we go? Our speakers will be joined by invited theatrical guests to explore the way forward for Gippsland theatre companies. Includes Q&A.Bookings required - tickets complimentary: $0
West Gippsland Arts Centre
Theatre 2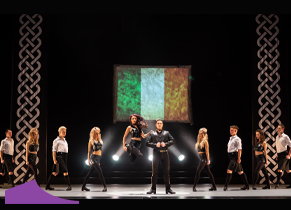 Dance
A Taste of Ireland
Sunday 6 March 7:30pm 'A Taste of Ireland - The Irish Music & Dance Sensation' returns with a performance that is 'Celtic - for this decade.' Laugh, cry and jig into the night with a show that has entertained thousands. With revamped classics like 'Danny Boy' and ' Tell Me Ma', the show's live, energetic blend of well-known tunes, jaw-dropping acapella tap battles, world-class dancing, melodic folk music mash-ups and craic galore transports you through the story of Ireland's tumultuous history, complimented by stunning production and lighting. Starring dancers from the West End's Lord of the Dance, Riverdance, & Gaelforce Dance alongside a treasure trove of Irish Dancing World Champions, 'A Taste of Ireland' delivers the very best talent in the nation. Experience one of the most prominent Irish Dance shows in the world today. With all new sets, costumes, tunes and effects, we promise you haven't seen anything like this year's show! With tours lined up in the USA, Canada and the UK, don't miss your chance to see 'A Taste of Ireland'. It's truly 'Celtic―for this decade'. Running time – 2 hours including interval Full: $74.90Concession: $69.90Members: $64.90Youth U/18: $69.90Children 3-13yrs: $59.90Groups 10+: $64.90VIP: $89.90VIP TICKETS: For a truly memorable experience purchase VIP tickets! These tickets include a premium seat, exclusive access to soundcheck, meet and greet with the cast and a signed poster! VIP ticket holders will need to arrive at the venue at 5.50 pm. $89.90
West Gippsland Arts Centre
Theatre 1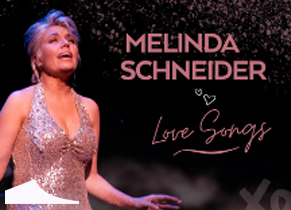 Music Pop/Rock/Contemporary
Melinda Schneider:
Saturday 12 March 8:00pmMulti Golden Guitar Award winner and chart-topping singer/songwriter, Melinda Schneider, presents LOVE SONGS: an intimate two-hour concert production featuring Melinda's Golden Guitar winning hits plus the greatest love songs from some of Melinda's most cherished singer/songwriters.LOVE SONGS is a show inspired by the unconditional love Melinda has found with her long-time partner, Mark Gable, whom she will marry in October 2021. 'I've been living in un-wedded bliss for the past thirteen years with Mark, but our little boy Sullivan, who is eight, came to me last year and said; 'Will you please marry daddy? I just don't want anyone else to marry you!' 'How could I refuse such a beautiful proposal' Melinda explained.In this emotional, intimate and soulful performance, backed by talented pianist, Stefan Nowak, Melinda will perform a selection of her own original love songs spanning her 40 years in entertainment together with some timeless romantic cuts from the likes of Carole King, Joni Mitchell, Dolly Parton and more. Melinda will also preview new songs from her forthcoming 15th studio album to be released in March 2022.Melinda continues to tour the country every year as a live performer, all while writing, recording and advocating for mental health, having shared her own lived experience of it in late-2020.In recognition of her artistic achievements, Melinda has won six CMAA Golden Guitar Awards and is a two-time ARIA Award nominee and an APRA Award nominated songwriter. Melinda's songs have been recorded by numerous artists, including John Farnham, Olivia Newton-John and Paul Kelly. To date, Melinda has released 14 studio albums, two of which are gold-certified records and she is closing in on a third with her Melinda Does Doris: A Tribute to Doris Day album.Come and celebrate love, with Melinda Schneider in LOVE SONGS.All Tickets: $59
West Gippsland Arts Centre
Theatre 1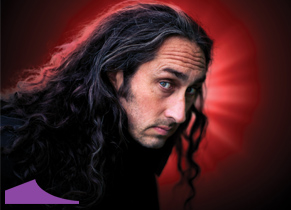 Comedy Stand Up
Ross Noble
Saturday 26 March, 8:00pmCovid19 forced Ross Noble off the road for the first time in years. He's chomping at the bit, he's raring to go.Ross Noble is now perhaps the most successful cult comedian of our time, with a loyal fan base derived largely from the 'word-of-mouth' recommendations of those having seen him perform live.What happens when pure comedy takes human form?What happens when a creature is created and bred to do stand-up?Nobody knows because that isn't a thing. What is a thing is Ross Noble doing a show. You can come and see it. This is it.'Beautifully twisted thoughts.' - The Times'The wizard-haired Geordie remains in full possesion of his nimble-witted, slacker minded impro skills. One of comedy's greatest marvels.' - Daily TelegraphRunning time: 1 hour and 30 minutes (no interval)Full: $54.90Members/Group 10+: $49.90
West Gippsland Arts Centre
Theatre 1
Music Pop/Rock/Contemporary
The Sweet Caroline Tour
Wednesday 20 April, 7:00pmNeil Diamond - the consummate American singer-songwriter whose deep, resounding voice and timeless tunes have made him one of the world's most loved and lauded artists, earning him numerous Top Ten hits, Grammy awards and induction into the Rock and Roll Hall of Fame.Now comes The Sweet Caroline Tour: A Tribute to Neil Diamond, putting all those well-loved classics back on stage and in the spotlight, showcased by a world-class international band and produced especially for the theatre.Take a step back into the glory days of music and musicianship with this beautiful tribute concert, featuring Sweet Caroline, Cherry Cherry, Red Red Wine, Crunchy Granola Suite, Shilo, Cracklin' Rosie, You Don't Bring Me Flowers, Both Sides Now, Heartlight, Forever In Blue Jeans, Song Sung Blue, Brother Love's Travelling Salvation Show, I Am… I Said, Girl You'll Be a Woman Soon and more.Zac Coombs as Neil Diamond, guitar/lead vocalsRusty Red, guitarNigel VDM, bassWarren Vernon-Driscoll, piano/backing vocalsHayden Baird, keyboard/sax aphoneCaitlyn Penrose, guitar/keyboard/backing vocalsJosie Bouwer, backing vocalsBen Harper, drumsMichael Dickens, percussion/backing vocalsRunning time: 135 minutes including intervalFull: $72.90Members/Group 10+: $67.90Child U/13: $38.90
West Gippsland Arts Centre
Theatre 1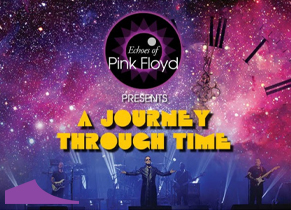 Music Blues/Jazz/Swing/Folk, Music Pop/Rock/Contemporary
Echoes of Pink Floyd
Saturday 30 April 8:00pmAustralia's largest scale Pink Floyd concept act Echoes of Pink Floyd announce their 2022 "A Journey Through Time" tour.Entitled "A Journey Through Time", the Adelaide-based band's latest show will take audiences on a musical and visual journey from Pink Floyd's earliest days as darlings of 1960's London's psychedelic underground, all the way to their 1990's powerhouse performances as the undisputed masters of stadium rock. In addition, the show will provide insight into the amazing evolution of the seminal English prog rockers throughout their history. The searing, soaring music and heart-wrenching but deeply contemplative lyrics reflecting Pink Floyd's own journey as they charted their way through life's twists and turns, triumphs and disappointments.Audiences will be treated to an extensive exploration of the band's impressive catalogue as the gang from Echoes of Pink Floyd plays all of Pink Floyd's biggest smash hits, as well as some lovingly hand-picked deep album cuts designed to please the most committed of hard-core fans.The show will tour extensively throughout Australia's capital cities and regional centres and will engage the community in each town with young local performers to provide the memorable "Another Brick in the Wall Part 2" choir.Formed in 2009 and with thousands of hours of rehearsal and live performance behind them, Echoes of Pink Floyd comprises a six-piece band featuring Daniel Hunter on lead guitar; Jason Miller on drums; Tony Coppola on bass; Paul Bindig on keyboards and synthesisers; Mark MacNab on rhythm and acoustic guitar and Matt Goodluck on lead vocals. The band's aim is to authentically replicate the brilliant sights and sounds of one of the world's greatest progressive rock bands of all time, Pink Floyd. The Adelaide-based tribute has been touring nationally since 2014, with audiences describing the show as "amazingly awesome" and "a musical and visual journey that never disappoints", whilst also likening them to "the original band".Echoes of Pink Floyd has also achieved critical acclaim with the music press describing them as "the next best thing to a genuine Floyd experience" [Bendigo Weekly], "a skilful celebration of the source material" [Upside News - Adelaide] and "a true credit to the original musicians" [Rogue Inc - Perth].Echoes of Pink Floyd perfectly synchronise their playing to the visuals to complete an experience that delivers the sights, sounds and emotions of a genuine Pink Floyd concert.Echoes of Pink Floyd's Daniel Hunter says, "Each member of the band loves and respects what the original Pink Floyd gave to the world with their music. We want to bring this to life for the audience who may not have had a chance to experience a Pink Floyd concert, or wish to relive memories from their youth."We aim to ensure every aspect of the original Pink Floyd music is captured authentically," he adds.Drummer Jason Miller says, "At core, we are looking at the legacy of the music. Our vision and desire is to keep this music alive so it will be remembered for generations to come. We want to stand up as the next representatives of these guys in the 21st century, by being the truly authentic Pink Floyd concept show for Australia".Full: $75Member/Concession/Group 10+: $70Youth U/18: $45
West Gippsland Arts Centre
Theatre 1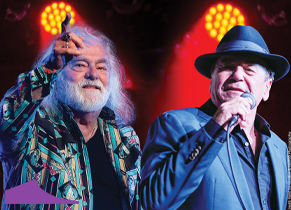 Music Country, Music Blues/Jazz/Swing/Folk, Music Pop/Rock/Contemporary
SHORROCK & CADD
Sunday 1 May 7:30pmAussie music legends, Glenn Shorrock and Brian Cadd are reuniting on stage for a run of shows along the East Coast.Our very own "Two Amigos"; will be joined onstage by a 5-piece band to present an evening full of wonderful music, poignant memories and loads of laughs guaranteeing that this will be far more than your average stroll down memory lane.Shorrock and Cadd will be performing hit after hit after hit including Little Ray of Sunshine, Reminiscing, Ginger Man, Arkansas Grass, Cool Change, Help is on its Way and Don't You Know It's Magic from their past supergroups - The Twilights, The Groop, Axiom, The Bootleg Family, and Little River Band.Take a journey over FIVE decades with GLENN SHORROCK and BRIAN CADD – The Two Amigos! and two of Australia's most successful and internationally renowned music legends.A show not to be missed!"…a sensational trip down Australian music history. Shorrock & Cadd are the consummate statesman of Australian music …" - Reverb Street PressGlenn ShorrockBrian CaddArtist NetworkFull: $62Members/Concession: $60
West Gippsland Arts Centre
Theatre 1
Music Pop/Rock/Contemporary
Rockin Through The Ages
Saturday 7 May, 7:30pm When the doors open you'll enter the theatre to original music clips and TV commercials from the '50s, '60s & '70s before the band hits the stage and kicks the first song off with the Bill Haley classic 'Rock Around The Clock'. In an instant you'll be dancing in your seat and watching the original video clips on the big screen.   This high energy show encourages you to join in and sing along with some of the greatest number one hits of all times from Elvis Presley, Roy Orbison, Neil Diamond, Tom Jones and also great bands like Daddy Cool, The Monkees, Dr Hook and many more.   The show is performed and delivered by three seasoned professionals and cheeky entertainers in Greg (Bankxy) Bankx, David (Sprouty) Cail & Steve Cummins and is backed by the Rock'n through the Ages Band. Rock'n through the Ages is a totally fun and nostalgic show that guarantees to please. Full $59.90Concession/Group 10+: $55Youth U/18: $45
West Gippsland Arts Centre
Theatre 1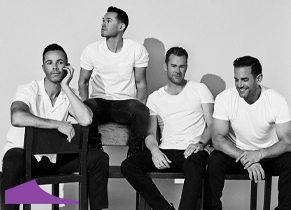 Music Blues/Jazz/Swing/Folk, Music Pop/Rock/Contemporary
Human Nature
Monday 9 May, 7:30pmAustralia's homegrown heroes & Hall of Fame inductees Human Nature are returning to their roots, bringing together 30 years of performances for a never before seen intimate concert tour of the Aussie heartland.Get ready for a night of the best songs ever written, including their original hits, Motown classics and more - all performed with vocals upfront in an acoustic mode. Hits including "Telling Everybody", "Wishes", When You Say You Love Me", "Reach Out I'll Be There", "Will You Love Me Tomorrow" and many more.Hear them stripped back but with everyone still dancing on their feet! With stories behind the music and how they have become internationally renowned vocalists and so much more, this is an up close and personal night with four of the entertainment industry's most popular and beloved stars. A night not to be missed by music lovers of all generations.All tickets: $89.90
West Gippsland Arts Centre
Theatre 1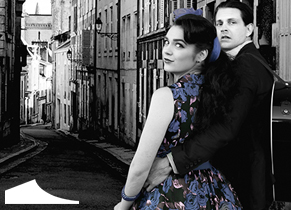 Music Blues/Jazz/Swing/Folk
Leaving Jackson
Wednesday 15 June, 7:30pm All the hits in this unforgettable music concert dedicated to the music, love and lives of Johnny Cash and June Carter. For more than 40 years Johnny Cash and June Carter enthralled audiences around the world with their songs of life, love and heartache. A love story played out through some of the greatest songs ever written. Now JEFF CARTER together with BROOKE McMULLEN bring to life a captivating and unforgettable musical concert. This 2 hour live concert event "LEAVING JACKSON" The Johnny Cash & June Carter show will have you singing, laughing and crying for more. Duration 2 hours and 20 minutes with interval. Full: $59Concession/Group 10+/Members: $55Youth U18: $25
West Gippsland Arts Centre
Theatre 1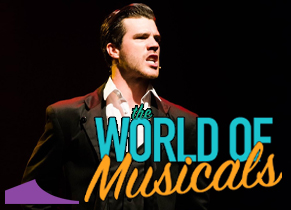 Music Theatre
World of Musicals
Saturday 16 July 7:30pm World of Musicals brings the very best of musical theatre to life. This incredible production will return to Australia in 2022 with a brand new production and the wonderful revue of all your favorite musical theatre hits including such classics as; The Lion King, Fiddler On The Roof, Mamma Mia, We Will Rock You, The Mikado, The Pirates of Penzance, HMS Pinafore, The Phantom of the Opera, West Side Story, Cats, Evita, Wicked, The Rocky Horror Picture Show, Jesus Christ Superstar, The Greatest Showman, Jersey Boys, Oklahoma, South Pacific, Miss Saigon, The Boy from Oz, Hairspray, Les Misérables and The Blues Brothers. World of Musicals features colourful, inspiring and memorable musical classics, all performed by an international star-studded cast, presenting the audience with entertainment at the highest level. Whether a soloist - duet or the entire ensemble, the performers of this musical event will inspire in this musical whirlwind. Direct from their USA tour, this select cast of highly talented and accomplished performers have featured in worldwide smash hits including; Jesus Christ Superstar, Hairspray, West side Story, Titanic, Les Miserables, Wizard of OZ, Mary Poppins, Me and My Girl, Evita, The King of Narnia, Rent and Avenue "Q". "ALL THE HITS IN ONE SHOW" - that is the motto of this musical gala, full of highlights; the emotional and varied journey into World of Musicals will delight the audience. World of Musicals is a show for the entire family, so get ready to be enthralled and sing along to all your favorite and much-loved musicals in one unforgettable evening. World of Musicals simply not to be missed. Book Now! "The cast is supremely talented and an absolute joy to watch" Broadway World "Emotional ballads, stunning solos and rousing ensemble performances" Main Echo Full: $79.90 Members/Concession/Group 10+: $74.90 Youth U/16: $59.90
West Gippsland Arts Centre
Theatre 1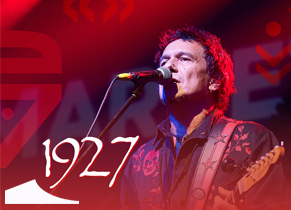 Music Pop/Rock/Contemporary
1927
Saturday 23 July, 7:30pmFrom the golden era for Australian rock bands, to reinvigorating fans today, 1927 have been entertaining audiences for 30 years and have stood the test of time as icons of the Australian music scene.With a debut album that became a smashing success that went five times platinum, stayed in the ARIA chart for 46 weeks, selling an excess of 400,000 copies and winning Australian Recording Industry Association (ARIA) Awards for best debut single and album, 1927 became a household name in Australia overnight. The album was …. ish. Ian McFarlane in his opus The Encyclopedia of Australian Rock and Pop, put it perfectly when he wrote "…. ish is brimful of stirring, stately rock anthems."It is one of the top 10 most successful debut albums for an Australian artist, to multiple ARIA awards, a multi-platinum second album, chart success in Europe and America.1927 live is a show not to be missed.All tickets: $65
West Gippsland Arts Centre
Theatre 1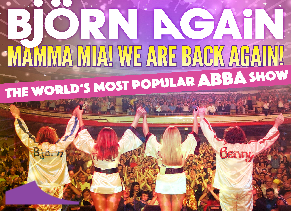 Dance, Music Pop/Rock/Contemporary
BJORN AGAIN-Mamma Mia!
Friday 11 November 2022, 8:00pmDust off those flares, platform shoes and satins and get ready to sing, dance and have the time of your life on Bjorn Again's MAMMA MIA! WE ARE BACK AGAIN! Tour.Bjorn Again are so excited to be back playing all of ABBA's biggest hits in an action-packed, highly-entertaining concert that is ABBA-SOLUTE fun for the whole family.Bjorn Again have performed over 7000 in over 120 countries world-wide, are endorsed by the members of ABBA and are regarded as the most successful tribute show of all time.Their critically acclaimed shows have been attended by JK Rowling, Tom Jones, Dave Grohl and Paul Kelly, Metallica, Robert Plant, Bill Gates and Nirvana just to name a few."If ABBA reformed they wouldn't be as much fun as Bjorn Again" Q Magazine UK"Fans had better make the most out of Bjorn Again because that's the closest they are going to get to seeing ABBA. ABBA will never reform!" Benny Andersson of ABBA"The best of luck. Anyone who looks like me ought to have a successful career!" Bjorn UlvaeusSo what are you waiting for? Send out an SOS and RING RING Fernando and Chiquitita and TAKE A CHANCE on BJORN AGAIN'S MAMMA MIA! WE ARE BACK AGAIN! 2022 AUSTRALIAN TOURYOU WILL HAVE THE TIME OF YOUR LIFE! BOOK NOW!Members: $65Full: $79Concession: $69Youth U/18: $69Group 10+: $69
West Gippsland Arts Centre
Theatre 1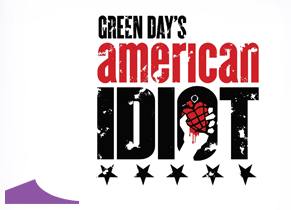 Music Theatre, Drama
American Idiot
Thursday 21 October 8:00pmFriday 22 October 8:00pmSaturday 23 October 2:00pm & 8:00pmSunday 24 October 2:00pmAmerican Idiot is a coming of age story of 3 teens in a post 9/11 America. Set to the soundtrack of Green Day's critically acclaimed concept album of the same name, and featuring other hits (including 21 Guns and Know Your Enemy). American Idiot portrays a generation of disillusionment and dissent which erupted during tumultuous events such as the Iraq War.Beginning in small town America, Johnny, Will and Tunny express the desire to leave their home in the hopes of finding fame, fortune and something more than the small-minded mentality they've grown up around. The boy's stories diverge on three paths and each learns that life is not quite what they expected. Dealing with themes of mental health, love, drug dependence, war and loss. This gritty take on the themes once provided by Green Day 15 years ago are still relevant and alive, not only in this show, but in society as a whole to this day.Warning: Contains strong language, sexual references and simulated drug use, not suitable for under 15sFull: $48Concession: $45Members/Youth U18: $42Off The Leash Theatre presents American IdiotMusic by: Green DayBook by: Billie Joe Armstrong and Michael MayerLyrics by: Billie Joe ArmstrongDirector: Corey BruertonMusical Director: Yolette StewartChoreographer: Grace AttardProduction Manager: Leane Gooding
West Gippsland Arts Centre
Theatre 1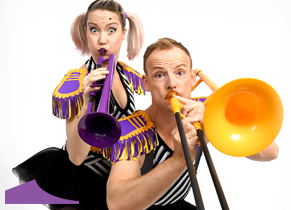 Music Theatre, Physical Theatre, Dance, Family/Children
Brass Monkeys
Saturday 2 October, 2:00pmThe creators of Children are Stinky bring you an all new, action-packed, super exciting circus spectacular.Brass Monkeys celebrates kids who march to the beat of their own drum. Bursting with high calibre acrobatics, a ton of comedy, live music and high flying tricks, this show is perfect for little kids and grown ups who like a big brass belly laugh!Performed by powerhouse duo Kyle Raftery and April Dawson (Lunar Circus, Circus Oz) and directed by Malia Walsh (Circus Trick Tease).This trio of artists are famous for combining circus skills of epic proportion and comedy for all ages.Recommended for children between 3-10 and grown ups who like a laugh.Members: $20Full: $27Concession: $25Youth U/18 / Group 10+:$15Family of 4: $65
West Gippsland Arts Centre
Theatre 1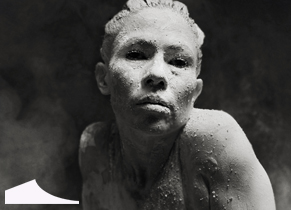 Physical Theatre, Dance, Drama
Ochres
Wednesday 6 October, 7:30pm"Bangarra's most perfect show"-THE SYDNEY MORNING HERALDBangarra is a leading Aboriginal and Torres Strait Islander performing arts company, widely acclaimed nationally and around the world for their powerful dancing, distinctive theatrical voice and utterly unique soundscapes, music and design.Ochres, first performed in 1994, became a watershed production for Bangarra leading to sell out shows around the country. Ochre is a clay substance that represents a huge part of Aboriginal life. It is used for rituals and ceremonies, visual arts, healing...it is also a symbolic way for Aboriginal people to tell their stories through body painting while celebrating the spirit of these stories through dance. Ochre comes in four major colours: yellow, black, red and white.Don't miss this opportunity to see Bangarra during this very limited tour of Victoria.Members: $42Full: $50Concession: $46Youth U/18: $25
West Gippsland Arts Centre
Theatre 1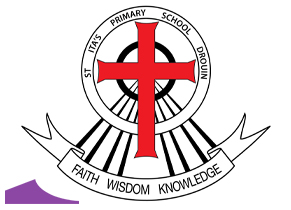 School, Family/Children
St Ita's Primary School
Wednesday 10 November, 12:00pm and 7:00pmAll the animals in the African jungle are excited about the Annual Jungle Dance. Everyone except for Gerald, a giraffe, as his long, thin legs and crooked knees make his dancing so bad, that all the animals in the jungle laugh at him.But with sound advice from a wise cricket, and a journey around the world, can Gerald finally find his own sweet tune, that will give him the courage to dance again?We hope you join us as we travel with Gerald on his journey...Running time: To be confirmedAll tickets: $15Concession: $10* (Matinee only)Free: Babes 2 years of age and under on knee
West Gippsland Arts Centre
Theatre 1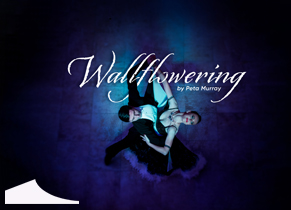 Physical Theatre, Drama
Wallflowering
Wednesday November 17, 7:30pmHIT is delighted to be revisiting Wallflowering by award winning Australian playwright Peta Murray for an extensive national tour in 2020. The play revolves around the lives of Peg and Cliff Small, an ordinary, suburban, middle aged couple who were once prize-winning ballroom dancers.This delightfully amusing and poignant play about marriage, happiness and the pursuit of the perfect foxtrot, features action interspersed with world class ballroom dancing by a younger couple, who represent not only Peg and Cliff in their glory days, but also the older couple's idealised view of themselves.Running time: 1 hour 50 minutes, including intervalSuitable for ages 15+ - Adult themesFull: $30Concession: $27Members: $25Youth U/18: $20
West Gippsland Arts Centre
Theatre 2