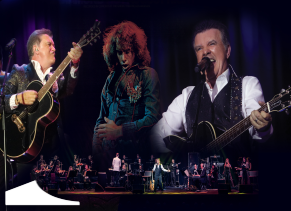 Music Pop/Rock/Contemporary
50th Anniversary of Neil Diamond's Hot August Night
Friday 19 August 8:00pm                                                                   A recreation of one of the greatest live albums of all time...Celebrating the 50th anniversary of the legendary recording Hot August Night, Peter Byrne brings Neil Diamond to you together with a 30-piece symphony orchestra.It is exactly 50 years to the day since Neil Diamond stepped on stage at the Greek Theatre in Los Angeles with a symphony orchestra and recorded what is still known today as one of the greatest epic live albums of all time.Now that album will be re-created in its original format in a national tour by Peter Byrne and the Australian Pops Orchestra.Featuring classic songs Crunchy Granola Suite, Cherry Cherry, Sweet Caroline and I Am I Said, see the same spontaneous display of energy and sensuality of Neil Diamond with the superb talents of Peter Byrne.Peter has the capacity to recreate Neil Diamond to a standard that Neil himself has endorsed on many occasions on hearing Peter's tribute. Neil Diamond recently announced retirement from live performing due to illness and many of his fans both in Australia and worldwide were devastated and saddened at the news, so Peter decided to salute 50 years of his music with some special moments in the show. This is as real as Neil could be.With a 30-piece symphony orchestra Peter reenacts every song from the albums as Diamond recorded it. After sell out shows in Australia over the last 20 years and Peter's first sell out tours of Ireland in 2019 and 2022, Hot August Night returns to Victoria on Friday 19 August 2022 at West Gippsland Arts Centre with John Foreman's Australian Pops Orchestra."The day I see a better Diamond, will be the day the man himself appears on stage..."     ... Adrian Revere - The MercuryDuration: 2 hours and 30 minutes including an intermission.All Tickets: $79.90
West Gippsland Arts Centre
Theatre 1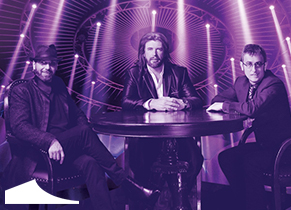 Music Blues/Jazz/Swing/Folk, Music Pop/Rock/Contemporary
The Australian Bee Gees Show
Saturday 20 August 8:00pm                                                     Fresh from celebrating 10 years and over 3000 shows headlining on the Las Vegas strip, the Australian Bee Gees Show will be heading Down Under for the Australian leg of their 25th anniversary tour!This new show will be presented in two parts and feature all of the hits in a nostalgic trip down memory lane in a multimedia concert event.The Australian Bee Gees Show is currently performing at The Excalibur Hotel and Casino and has been in residence for the past 9 years and have just signed a new 5-year contract that will keep the ABGShow headlining in Las Vegas until 2024. The group has racked up over 3000 performances on the Las Vegas Strip and was recently voted Best Tribute Show in Las Vegas by the prestigious Las Vegas Review Journal and has made the top 10 in the 'Overall Best Show' category, an amazing achievement in Las Vegas.The Australian Bee Gees show was also the first Australian band to perform 1000 shows headlining on the Famous Las Vegas Strip and with 3000 shows already under their belt in Vegas alone they are looking forward to continued success in Sin City.After 25 years on the world stage and over 8,000 performances in over 60 countries, The Australian Bee Gees Show has evolved to become the definitive live celebration of the wonderful music written by the Brothers Gibb.From their first shows in 1996, The Australian Bee Gees Show has conquered Las Vegas and has played to capacity houses around the world, cementing their reputation as an exceptional live concert act and the world's leading Bee Gees Show.For one night only be a part of the magic that is, The Australian Bee Gees Show.Duration: Approximately 2 hours including intermission.Full: $57.50Concession: $52.50
West Gippsland Arts Centre
Theatre 1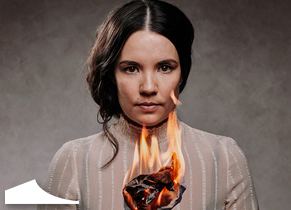 Drama
Jane Eyre
Wednesday 24 August 7:30pm                                                      Charlotte Brontë's iconic gothic tale, boldly adapted for the stage by critically-acclaimed shake & stir theatre co.Brontë's gothic tale of a spirited orphan in search of love, family and a sense of belonging, blazes the country in 2022.Witness one of the most iconic pieces of English literature retold in a faithful yet fiercely original new stage adaptation from the nationally-renowned shake & stir theatre co (Animal Farm, Dracula).Following a childhood spent suffering at the hands of her cruel Aunt, Jane finds employment at Thornfield Hall – the impressive yet mysterious home of Edward Rochester. As Jane and Rochester become inexplicably drawn to each other, the dark secrets locked within the walls of Thornfield start to unravel forcing Jane on a heart-wrenching journey toward truth and freedom.This stunning new production, featuring original music, written and by multi ARIA Award winner Sarah McLeod, will set a fire blazing in your soul."A blazing success" - Broadway World"Another shake & stir production destined for hit status." - Stage WhispersCo-Adaptors Nelle Lee and Nick SkubijDirector Michael FutcherDesigner Josh McIntoshComposer Sarah McLeodLighting Designer Jason GlenwrightAdditional Music and Sound Designer Guy WebsterDuration: 2 hours and 25 minutes including intermission.Members: $42Full: $50Concession: $45Youth U/18: $33
West Gippsland Arts Centre
Theatre 1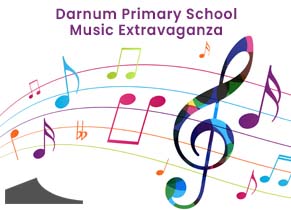 School
Darnum PS Music Extravaganza
Thursday 25 August 6:30pm                                                                   The students of Darnum Primary School are proud to present a night of musical delight, showcasing their skills while playing some all-time classic songs. This is a window into the Music curriculum at Darnum Primary School, and it is sure to be a memorable night for all involved.Duration: 1 hour and 30 minutes no intermission.Full: $20Youth U/18: $12
West Gippsland Arts Centre
Theatre 1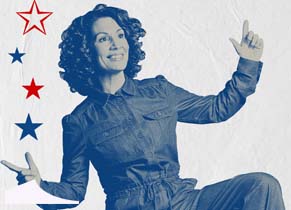 Comedy Stand Up
Kitty Flanagan LIVE
Friday 26 August 8:00pm                                                                   You've seen her on Fisk, Utopia and Have You Been Paying Attention? She wrote a best selling book called 488 Rules for Life.But now, after a year at home drinking hand sanitiser & tonic, Kitty Flanagan is finally back on stage doing what (she thinks) she does best, solving the world's problems. All of them. Get involved!Duration: 1 hour and 20 minutes no intermissionFull: $59.90Concession: $54.90Youth aged 15+: $54.90Groups 10+: $54.90
West Gippsland Arts Centre
Theatre 1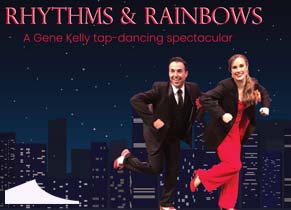 Daylight Entertainment
Rhythms & Rainbows
Friday 2 September 11:00am                                                     They were both contracted to Metro Goldwyn Mayer; one was a star on the rise and the other was already a huge star.Now in one brilliant song and dance spectacular, Rhythms & Rainbows brings together the extraordinary talents of the legendary Gene Kelly and Judy Garland in a spellbinding concert paying tribute to these magnificent stars of Hollywood and Broadway's golden age of musicals.Starring 'dancing man' Mikey Halcrow and leading lady Sophie Loughran together with Matt Hadgraft on piano, step back in time as they take you on a musical journey through the life, music and dance of Gene Kelly and Judy Garland.With powerhouse vocals, stunning tap dancing, fabulous costumes and featuring some of the most beloved songs from their three movies together as well as songs from their own films and TV Shows, including Get Happy, Me and My Gal, If You Knew Susie, You Made Me Love You, The Trolley Song, Singin in the Rain and many more, Rhythms & Rainbows is pure entertainment bliss.Duration: Approximately 1 hour 20 minutes no intermissionMember: $25Concession: $27Full: $30Group 10+: $23Youth U/18: $15 West Gippsland Arts Centre's 2022 Daylight Entertainment Season is proudly sponsored by:
West Gippsland Arts Centre
Theatre 1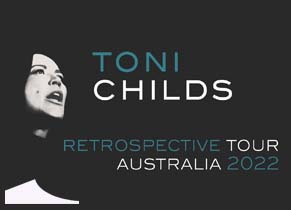 Music Blues/Jazz/Swing/Folk
Toni Childs Retrospective
Saturday 3 September 7:30pm                                                                   Presented by Big Mother EntertainmentJoin the legendary Toni Childs for a special two-hour performance as she celebrates her life's musical works. Toni will be performing hits and fan favourites from Union, House of Hope, The Woman's Boat and Keep the Faith in the first hour of her show with an introduction to her new music from two very special albums It's All A Beautiful Noise and Citizens of the Planet in the second hour.An Emmy Winner and three-time Grammy nominated recording artist, Toni is a celebrated singer/songwriter known for her powerful voice, inspiring independent spirit and crafted storytelling. With fans in over 50 countries around the world, she has produced a list of international hits such as: Don't Walk Away, Stop Your Fussin', Walk And Talk Like Angels, Zimbabwe, Where's The Ocean, Many Rivers To Cross, I've Got to Go Now and Because You're Beautiful, to name a few.Over Toni's illustrious career she has opened for Bob Dylan and performed duets with greats such as Al Green and Peter Gabriel. She has toured the world over gaining a much loved fan base.Relive your best musical memories with Toni Childs' Greatest Hits live in concert.Duration: 2 hours and 30 minutes including intermission.Full: $69Concession/Group 10+: $64VIP Meet & Greet Package*: $175*This exciting opportunity includes one concert ticket within the first row, a digital copy of Toni Childs Greatest Hits two CD set, plus a glass of bubbles pre show with Toni at 6:45pm. There is a maximum allocation of 15 per show and this unique once in a lifetime experience can be purchased at the box office or online.
West Gippsland Arts Centre
Theatre 1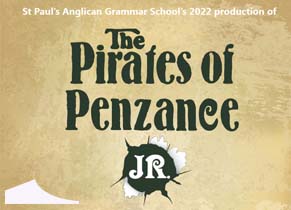 Music Theatre, School, Family/Children
The Pirates of Penzance JR
Thu 8 - Sat 10 September                                Thursday 8 September 7:00pmFriday 9 September 7:00pmSaturday 10 September 2:00pm & 7:00pmA St Paul's Anglican Grammar School production                                                                Set sail on a swashbuckling journey with this family-friendly classic comedy that boasts one of the most famous patter songs in musical theatre history. The wit and whimsy of Gilbert and Sullivan's classic score is suffused with a modern sensibility and a dash of the melodramatic in this re-imagined version for young people.Set on the rocky coast of Cornwall, England, The Pirates of Penzance JR. begins with a group of pirates who are celebrating the birthday of one of their own, Frederic, who has reached his 21st year. Finally having served the full length of his required time with the pirates, he decides to strike off on his own and become an upstanding citizen – which may even mean bringing the pirates to justice. This turns out to be a tricky prospect indeed, especially when Frederic's freedom is called into question!Come and join in the fun as this all-singing, all-dancing cast weave their way through the operetta that launched modern musical theatre as we know it today!Duration: 1 hour no intermission Warning: This event contains smoke haze and effectsFull: $30Concession: $20Youth U/18: $20Family of 4 (2 adults 2 children OR 1 adult 3 children): $60
West Gippsland Arts Centre
Theatre 1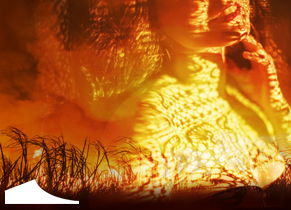 Physical Theatre, Drama
Summer of the Seventeenth Doll
Tuesday 13 September 7:30pm                                                                   Plays and playwrights go in and out of fashion but some endure and speak to each subsequent generation. Lawler's much loved tale of Queensland cane cutters and Melbourne barmaids has endured, not through nostalgia, nor because it spawned a new age in Australian writing, but because the characters and their dilemmas are so true, so beautifully observed, so humorous and so poignant.A triumph at its 1955 Melbourne premiere, followed by a national tour and hugely successful season in London's West End where it won an award for best new play, this 2022 production of the Australian classic Summer of the Seventeenth Doll celebrates the 65th Anniversary of this iconic play.For sixteen years two Queensland cane cutters have worked the punishing routine up north in the sugar cane fields for seven months of the year and travelled back to Melbourne to meet up for five months of partying and romance with their barmaid girlfriends. This seventeenth summer everything is different. One of the barmaids has 'settled down' and married a city bloke so a replacement date has had to be found. This 'off-season' proves challenging for them all.This production will be directed by the award-winning Denny Lawrence whose history with HIT includes many successful productions including Shirley Valentine, Always…Patsy Cline, Educating Rita, Glorious! Hotel Sorrento and most recently, My Brilliant Divorce. Denny will be supported by a highly-experienced creative team.Duration: 2 hours and 30 minutes including intermissionMembers: $35Full: $43Concession: $40Youth U/18: $25
West Gippsland Arts Centre
Theatre 1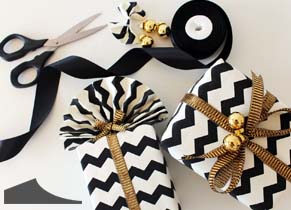 Workshop/Seminar
Christmas Gift Wrapping Workshop
Thursday 15 September 11:00am                                                                   Lyrebird Room, West Gippsland Arts CentreThis workshop is specifically designed for participants to get hands-on training in gift wrapping. Participants will be equipt with the knowledge and practical skills needed to bring out their creative side and have them wrapping presents aesthetically that are visually appealing.Workshop DetailsWorking with an assortment of festive paper, ribbons and adhesivesUnderstanding and wrapping different shaped gifts in unique stylesEmbellishing, tagging, bow makingJapanese inspired wrappingCreative paper bagsChristmas crackersBottle wrapDuration: Approximately 3 hoursAll tickets: $60Includes: All materials, stationery and a handbook. Coffee, tea and sweet treats provided.Participants to please bring two books to use as 'dummy' gifts to wrap.Recommended age 14+. Under 14s need to be accompanied by an adult.
West Gippsland Arts Centre
Lyrebird Room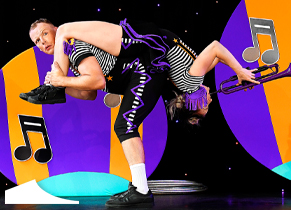 Family/Children, Physical Theatre
Brass Monkeys
Sunday 2 October 2:00pm                                                    The creators of Children are Stinky bring you an all new, action-packed, super exciting circus spectacular.Brass Monkeys celebrates kids who march to the beat of their own drum. Bursting with high calibre acrobatics, a ton of comedy, live music and high flying tricks, this show is perfect for little kids and grown ups who like a big brass belly laugh!Performed by powerhouse duo Kyle Raftery and April Dawson (Lunar Circus, Circus Oz) and directed by Malia Walsh (Circus Trick Tease).This trio of artists are famous for combining circus skills of epic proportion and comedy for all ages.Recommended for children between 3-10 and grown ups who like a laugh.Duration: 60 minutes no intermissionMembers: $20Full: $27Concession: $25Youth U/18: $15Family of 4*: $75*Family of four consisting of 2 Adults & 2 Children, or 1 Adult & 3 Children.
West Gippsland Arts Centre
Theatre 1
Daylight Entertainment
What's New Pussycat
Thursday 6 October 11:00am                                                     What's New Pussycat is a joyous, foot stamping, hand clapping celebration of the swinging sixties.Vocal pyrotechnics, breath-taking harmonies and off the wall humour all feature in this celebration of the hits of Tom Jones, Burt Bacharach, Petula Clark, Aretha Franklin, Dusty Springfield, Carole King and The Fab Four performed by Australia's favourite cabaret duo, Melissa Langton and Mark Jones."An irresistible double act" - The Sunday AgeDuration: Approximately 1 hour 25 minutes no intermissionMember: $25Concession: $27Full: $30Group 10+: $23Youth U/18: $15 West Gippsland Arts Centre's 2022 Daylight Entertainment Season is proudly sponsored by:
West Gippsland Arts Centre
Theatre 1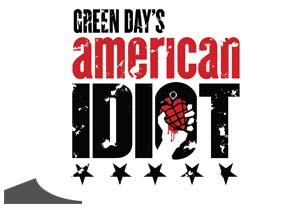 Music Theatre, Drama
American Idiot
Thu 13 - Sun 16 October                                            Thursday 13 October 8:00pmFriday 14 October 8:00pmSaturday 15 October 2:00pm & 8:00pmSunday 16 October 2:00pmAmerican Idiot is a coming of age story of 3 teens in a post 9/11 America. Set to the soundtrack of Green Day's critically acclaimed concept album of the same name, and featuring other hits (including 21 Guns and Know Your Enemy). American Idiot portrays a generation of disillusionment and dissent which erupted during tumultuous events such as the Iraq War.Beginning in small town America, Johnny, Will and Tunny express the desire to leave their home in the hopes of finding fame, fortune and something more than the small-minded mentality they've grown up around. The boy's stories diverge on three paths and each learns that life is not quite what they expected. Dealing with themes of mental health, love, drug dependence, war and loss. This gritty take on the themes once provided by Green Day 15 years ago are still relevant and alive, not only in this show, but in society as a whole to this day.Warning: Contains strobe lighting effects, strong language, sexual references and simulated drug use, not suitable for under 16s.Duration: Approximately 2 hours and 30 minutes including an intermissionMember: $40Full: $45Concession: $40Youth U/18: $35Groups 10+: $40Off The Leash Theatre presents American IdiotMusic by: Green DayBook by: Billie Joe Armstrong and Michael MayerLyrics by: Billie Joe ArmstrongCo-Directors: Corey Bruerton and Todd MillerMusical Director: Yolette StewartChoreographer: Grace AttardProduction Manager: Leane Gooding
West Gippsland Arts Centre
Theatre 1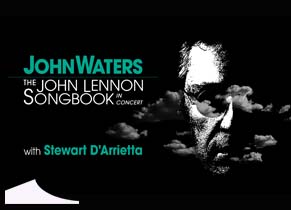 Music Pop/Rock/Contemporary
The John Lennon Songbook
Friday 21 October 7:30pm                                                                   Starring John Waters and Stewart D'ArriettaJohn Lennon was the voice of a generation, and for many more that followed. Imagine and so many other albums and songs remain poignant and relevant today. John Waters has explored and honoured his relationship with Lennon's music for 30 years with co-creator and musical director Stewart D'Arrietta in many incarnations of the Glass Onion theatre show.This time Waters and D'Arrietta are back with the fabulous Liverpool Band, bringing you the latest instalment of their hugely successful interpretation of Lennon's music; The John Lennon Songbook in Concert.With an intimate take on classic hits, including the Imagine album favourites, it's Lennon like you've never heard before. All the songs you love, and even some you didn't know you did, in a dynamic show for all the generations.'Lennon's spirit shines through'- NEW YORK POST'In this show, two Johns make a right and take us all down one epic magical mystery tour'– THE AU REVIEW'A stirring celebration of genius'– SYDNEY MORNING HERALD'A dignified representation of one of the most revered musicians of the past century'– THE BEAT'A deeply felt reflection of the man. Savor every minute'– THE NEW YORK TIMESDuration: 2 hours including a 20 minute intermission.All tickets: $65
West Gippsland Arts Centre
Theatre 1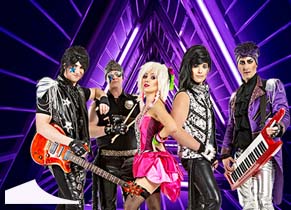 Music Pop/Rock/Contemporary
FOREVER '80s
Friday 28 October 8:00pm                                                                   Direct from sell out Australian shows, Australia's number one '80s touring show, Forever 80s™ is coming to West Gippsland Arts Centre, for one unforgettable night.Prep that neon, put on those leg warmers and relive the soundtrack of the best generation. A time of music's biggest hair and biggest hits! Turn back time and sing along to Wham!, Whitney Houston, Billy Idol, A-ha, Tina Turner, Prince, Cindy Lauper, Bon Jovi and more. A night with Forever '80s, is a night to reminisce and is simply not to be missed.Get excited, grab your closest and secure your tickets today. Don't miss out because you Just Can't Get Enough '80's music!Forever '80s™ are Simply the Best!Duration: Approximately 2 hours including a 20 minute intermissionAll Tickets: $53.50
West Gippsland Arts Centre
Theatre 1
Music Pop/Rock/Contemporary
GOANNA
Friday 4 November 7:30pm                                                                       Forty years on, and with their messages of positive engagement in Indigenous rights and environmental protection more relevant than ever, Australian icons Goanna return to celebrate their multi-platinum, game-changing debut album 'Spirit of Place'.In the early '80s, in the midst of Aussie Rock's golden age, Goanna helped forge a new Australian identity. Before Midnight Oil and Paul Kelly addressed similar issues, the iconic 'Solid Rock' stoked a fire for Indigenous rights that hasn't gone out, while the anthem of 'Let The Franklin Flow' was a call to arms for the emerging environmental movement. Soulful, lyrical, brimming with musicality and creative volatility, Goanna mixed classic folk song craft with spirited roots rock, helping to establish a musical thread that remains vital and ubiquitous in Australian music today.In 2022, Shane Howard, Rose Bygrave, Marcia Howard and Graham Davidge, with special guests, embark on a new journey. Reigniting the Goanna spirit once more and paying homage to their classic songs.Duration: 2 hours 30 minutes including intermissionAll tickets: $80.90
West Gippsland Arts Centre
Theatre 1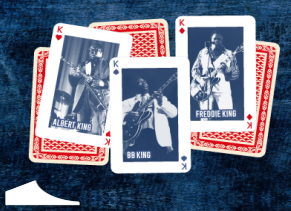 Music Blues/Jazz/Swing/Folk, Music Pop/Rock/Contemporary
The Three Kings
Saturday 5 November 8:00pm                                                                   Starring DAVE HOLE, SHANE PACEY & GEOFF ACHISONAUSTRALIA'S GREATEST BLUES GUITARISTSBB, Freddie and Albert represent the pinnacle of blues guitar virtuosity. They used a minimum to create the maximum blues effect and together they set the standard to which all others aspire. And the KINGS were superb vocalists, ripping into the very soul of the blues.Such is their influence that those who have come closest to emulating their extraordinary power are themselves regarded as Guitar Gods - people like Eric Clapton, Stevie Ray Vaughan, Peter Green and the great Jimi HendrixWe are proud to have three of Australia's greatest players, Geoff Achison, Dave Hole and Shane Pacey paying homage to these giants. They will combine their guitar slinging fretboard talents in a series of exclusive shows performing the music of these Three Kings.Geoff, Dave and Shane have all been greatly influenced by the Kings, and will be delivering the very best of these monsters of the blues in their own unique and compelling style.Duration: 2 hours including an intermission.Members: $75Full: $79
West Gippsland Arts Centre
Theatre 1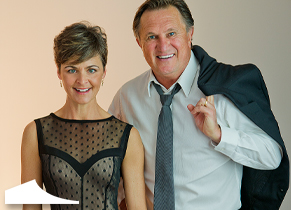 Music Pop/Rock/Contemporary
Frankie J Holden & Michelle Pettigrove
Friday 11 November 11:00am                                        Frankie J Holden and Michelle Pettigrove are one of Australia's most popular homegrown showbiz couples.Michelle is best known for her three year role as Kate Bryant in the well-loved Australian drama series A Country Practice and numerous other television appearances including Brides of Christ, Home & Away, Blue Heelers and City Homicide.Frankie J got his start in the rock group OL'55 and throughout his career has created some of Australian television's most memorable characters through leading roles in Police Rescue, Round The Twist, Something In The Air, Underbelly and recently A Place To Call Home. As a TV presenter, he was part of the team on The Great Outdoors and hosted In Melbourne Tonight.Their show has a special resonance with their own lives and there is sure to be much that you will relate to as well. The show is about living and loving, full of music you will know and packed with laughs. A great opportunity to see two talented performers "up close and personal".Duration: 1 hour 10 minutes no intermissionMembers: $25Full: $30Concession: $27Group 10: $23Youth U/18: $15
West Gippsland Arts Centre
Theatre 1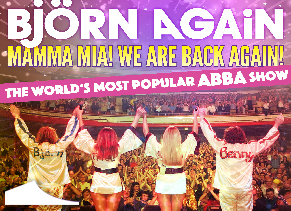 Dance, Music Pop/Rock/Contemporary
BJORN AGAIN-Mamma Mia!
Friday 11 November 8:00pm                                                     Dust off those flares, platform shoes and satins and get ready to sing, dance and have the time of your life on Bjorn Again's MAMMA MIA! WE ARE BACK AGAIN! Tour.Bjorn Again are so excited to be back playing all of ABBA's biggest hits in an action-packed, highly-entertaining concert that is ABBA-SOLUTE fun for the whole family.Bjorn Again have performed over 7000 in over 120 countries world-wide, are endorsed by the members of ABBA and are regarded as the most successful tribute show of all time.Their critically acclaimed shows have been attended by JK Rowling, Tom Jones, Dave Grohl and Paul Kelly, Metallica, Robert Plant, Bill Gates and Nirvana just to name a few."If ABBA reformed they wouldn't be as much fun as Bjorn Again" Q Magazine UK"Fans had better make the most out of Bjorn Again because that's the closest they are going to get to seeing ABBA. ABBA will never reform!" Benny Andersson of ABBA"The best of luck. Anyone who looks like me ought to have a successful career!" Bjorn UlvaeusSo what are you waiting for? Send out an SOS and RING RING Fernando and Chiquitita and TAKE A CHANCE on BJORN AGAIN'S MAMMA MIA! WE ARE BACK AGAIN! 2022 AUSTRALIAN TOURYOU WILL HAVE THE TIME OF YOUR LIFE! BOOK NOW!Duration: Approximately 2 hours and 15 minutes including an intermissionMembers: $65Full: $79Concession: $69Youth U/18: $69Group 10+: $69
West Gippsland Arts Centre
Theatre 1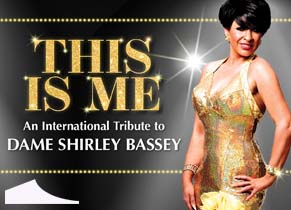 Music Blues/Jazz/Swing/Folk, Music Pop/Rock/Contemporary
An International Tribute to Dame Shirley Bassey
Saturday 12 November 8:00pm                                                                   Starring internationally renowned Rachael Roberts.Direct from London's West End, This Is Me is the rags to riches story of the legendary Dame Shirley Bassey performed by internationally acclaimed artist, actor and singer, the beautiful Rachael Roberts.From the docks of Cardiff's Tiger Bay to the millionaire shores of Monte Carlo, the show features the life story of the inimitable Welsh singer whose glittering career has spanned eight decades.Songs and hits include I Am What I Am, Diamonds Are Forever, Kiss Me Honey Honey, Something, Get This Party Started, This Is My Life and of course, the show stopping Goldfinger.The sensational Rachael Roberts stars in this stunning tribute to the magnificent girl from Tiger Bay, with all of the glamorous costumes, the honeyed Welsh speaking voice and of course, the fabulous powerhouse vocal that Dame Shirley is so famous for.Featuring the fabulous hits and personal favourites, sequins and feathers galore, humour and pathos, This Is Me is a love letter from a fan to her heroine."Rachael Roberts shines as brightly as the diamonds she sings about – two hours where we were transformed and taken to another dimension"- Swansea Grand UK"Her voice is absolutely sensational"- Brian West Duration: 2 hours and 15 minutes including intermission.Members: $69.90Full: $79.90Concession: $74.90Group 10+: $69.90Youth U/18: $49.90
West Gippsland Arts Centre
Theatre 1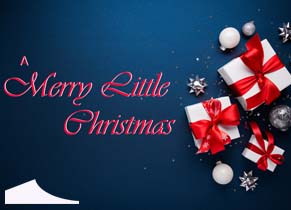 Daylight Entertainment
A Merry Little Christmas
Friday 16 December 11:00am                                                     Celebrate the year and the spirit of the season with West Gippsland Arts Centre as we present for you A Merry Little Christmas.Narrated by Chris McKenna this highly entertaining Christmas concert will feature Australian tenor Roy Best along with soprano Alison Jones singing all your favourite carols and a few contemporary Christmas songs. With plenty of laughs along the way and a special cast of local artists, this show will be just the ticket to warm your hearts leading into Christmas.We can't wait to share A Merry Little Christmas with you.Duration: Approximately 1 hour 15 minutes no intermissionMember: $25Concession: $27Full: $30Group 10+: $23Youth U/18: $15 West Gippsland Arts Centre's 2022 Daylight Entertainment Season is proudly sponsored by:
West Gippsland Arts Centre
Theatre 1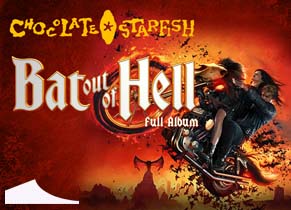 Music Pop/Rock/Contemporary
Chocolate Starfish
Friday 3 March 8:00pm                                                                                           Chocolate Starfish powered on to the Australian music scene in the early 1990s and quickly established themselves as an influential force with their cover of Carly Simon's You're So Vain, original hit Mountain and perennial favourite Four Letter Word. They wholeheartedly earned their reputation as one of Australia's best live bands of the '90s, and now they are back by overwhelming demand with Bat Out of Hell, the album and show that kicked off their acclaimed Classic Album Series.The exhilarating show featuring the full Bat Out of Hell album, plus classic songs by the master himself, Jim Steinman, and capped off with Chocolate Starfish hits, has Australia's most entertaining rock band continuing to live up to its reputation with this spectacular selection of songs honoured in true Starfish style.Just as they put their own slant on Carly Simon's You're So Vain, the 'Fish approach each song with their trademark intensity and revelry that elevates the experience well beyond a tribute. With a nod to the original and a glint in their eyes, they imbue the songs with their signature flair and theatrics.Chocolate Starfish has enthralled audiences with the Classic Album Series since its inception with Bat Out of Hell in 2015 and the band are 'all revved up' to return to the Series' roots.Lead singer Adam Thompson says that in revisiting the full album show, he hopes to share the impact the Bat Out of Hell album had on him with audiences. "The first time I heard Bat Out of Hell, I was 13 and had little musical influence outside a conservative regional radio station," he recalls. "Bat Out of Hell songs and Meat Loaf's voice transported me out of that country isolation and into a fantasy world of sonic ear candy I didn't know existed. Soaring hook-laden melodies, and adjective-filled lyrics around life, death, girls, cars and motorbikes, was everything a trapped teenaged boy could imagine outside his small world. On top of that, each song was an epic of dynamic proportions, and it shaped the theatrical and dynamic way I looked at song writing and performance ever since."The Bat Out of Hell Tour promises audiences what they know and love about a Chocolate Starfish show – pure, unadulterated entertainment and, as always, a few surprises.All Tickets: $69
West Gippsland Arts Centre
Theatre 1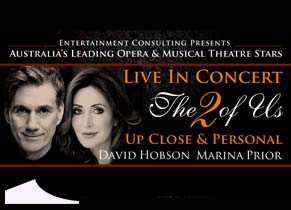 Daylight Entertainment, Music Fine
Marina Prior & David Hobson
Friday 21 July 8:00pm                                                                   After 6 years, over 180 shows and over 85,000 tickets sold around the country, soprano and tenor powerhouse legends of musical theatre and opera, Marina Prior & David Hobson embark on a massive Encore Tour, The 2 Of Us in up close and personal mode in 2023.Including brand new songs, back-stage and life stories, and the classics from their vast repertoire spanning 35 years, the duo will be accompanied by renowned pianist David Cameron, in a two-hour intimate performance.Marina and David will perform the classics from productions such as The Phantom of The Opera, Cats, Evita, Les Miserables, 9 to 5, West Side Story, Guys and Dolls, Chitty Chitty Bang Bang and La Boheme, to name a few, as well as favourites from their award-winning albums."It's been beyond our wildest dreams to travel this beautiful country of ours being supported by Australians in our own backyard' say Marina and David.Duration: Approximately 2 hours and 30 minutes including intermission.Members: $62.95Full: $69.95Concession: $64.95Youth U/18: $34.95Groups 10+: $64.95
West Gippsland Arts Centre
Theatre 1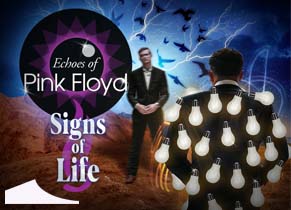 Music Pop/Rock/Contemporary
Echoes of Pink Floyd
Saturday 4 November 2023 8:00pm                                                                   Presented by Arnold Lane PromotionsA celebration of the 35th Anniversary of the Delicate Sounds of Thunder TourIn 1988, Australia witnessed a rock concert event unprecedented in its scale, scope, and impact by English powerhouse rockers Pink Floyd, touring their smash hit A Momentary Lapse of Reason album, which was filmed and released as a live album, titled The Delicate Sound of Thunder.35 years later, Australia's own Echoes of Pink Floyd have painstakingly crafted homage to this amazing concert experience taking the audience on a voyage back to those heady years of 1988, with the best songs from the Delicate Sound of Thunder tour, and the smash hits and stadium anthems they know and love.Signs of Life will take the listener on a voyage, bringing back those heady years of 1988, with the best songs from the Delicate Sound of Thunder tour lovingly reproduced for Pink Floyd fans of all ages and backgrounds. Audiences will be able to thrill to tracks that have not been performed live in this country for decades, as well as enjoy all the smash hits and stadium anthems they know and love.Duration: 2 hours and 15 minutes including intermission.Full: $79Concession: $74Youth U/17: $49
West Gippsland Arts Centre
Theatre 1