Dance, Family/Children
CELTIC ILLUSION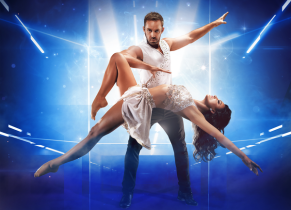 Tuesday 9 July 7:30pm                                                                   

Immerse yourself in one of the most unique productions touring the world. Celtic Illusion, the Irish dance and Grand Illusion sensation that has taken Australia, New Zealand, Hong Kong, Canada and the USA by storm and will tour nationwide in 2024.

Even fans who have seen our previous shows won't dare miss the 2024 tour that is set to raise the bar once again. This exhilarating production has broken barriers by fusing unparalleled art forms and is more spectacular than ever before.

A breathtaking array of experiences, fusing Irish Dance, Magic and influential flavours of Fosse, and Michael Jackson, with a Broadway style. Celtic Illusion is a show like no other. The show features new spellbinding illusions and choreography, alongside a musical score that will either make you cry or send shivers down your spine.

Starring the multi-talented former lead dancer of Michael Flatley's Lord of the Dance and Star Illusionist Anthony Street, with Georgia May, a marvel in both dance and Illusion. These impeccable performers lead a cast of champion dancers recruited from renowned productions across the world, such as Lord of the Dance and Riverdance, into a theatrical masterpiece that will have you mesmerised from the moment the curtain is raised.

Celtic Illusion will surpass your expectations and leave you wanting more. Don't hesitate, and book now to know the hype of one of the largest and most unique Dance and Illusion shows in the world.

Celtic Illusion is not to be missed!

Duration: 1 hour and 50 minutes including a 20 minute intermission

Full: $89.90
Concession: $84.90
Youth U/18: $79.90
Group 10+: $80.00
Family of 4: $320

*Family of 4 consisting of 2 adults and 2 children, or 1 adult and 3 children.
Babes in arms policy: Infants under 2 free on the knee, no ticket required.
$89.90
9 July 2024